>> Friday, October 23, 2009
I'm calling you all the music and fashion lovers out there! Have you guys watched "The Boat That Rocked"? Oh dear you really should. I bet you'll love the movie to pieces. Seriously, apart from the great music and all, the costumes are plain MADNESS! A bit of spoiler here: the 60's. Whoaa can't you imagine how amazing is that? It's just sooo perfect I could burst myself into tears. Godness, I really love movies with great great great costumes, especially when the setting is, you know, vintage.

And, how about "The September Issue"? I think all fashion lovers and also fashion slaves must watch it, seriously. No, no more spoiler here. Go watch it!! ;)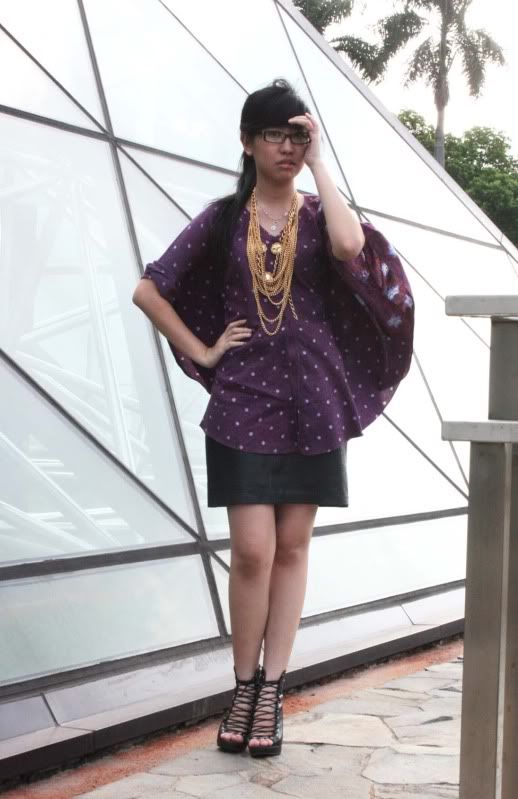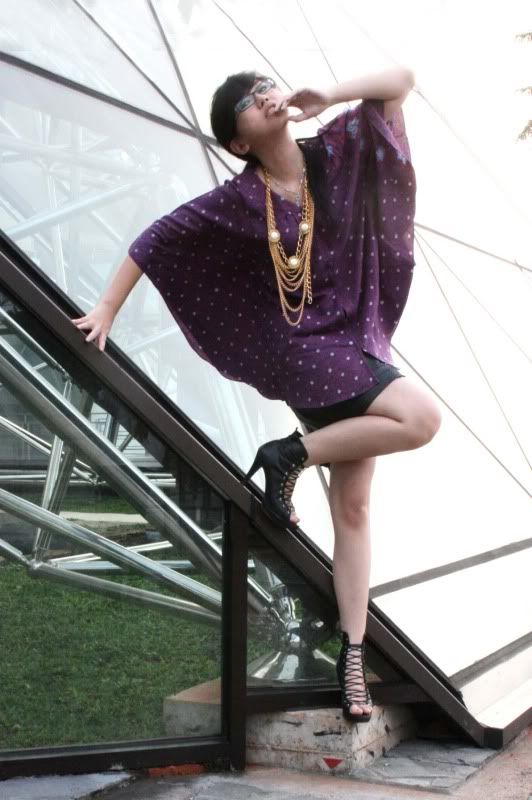 Parang Kencana batik poncho, DIY gold necklaces, thrifted leather skirt, shoes from
eBay
Read more...