>> Sunday, May 16, 2010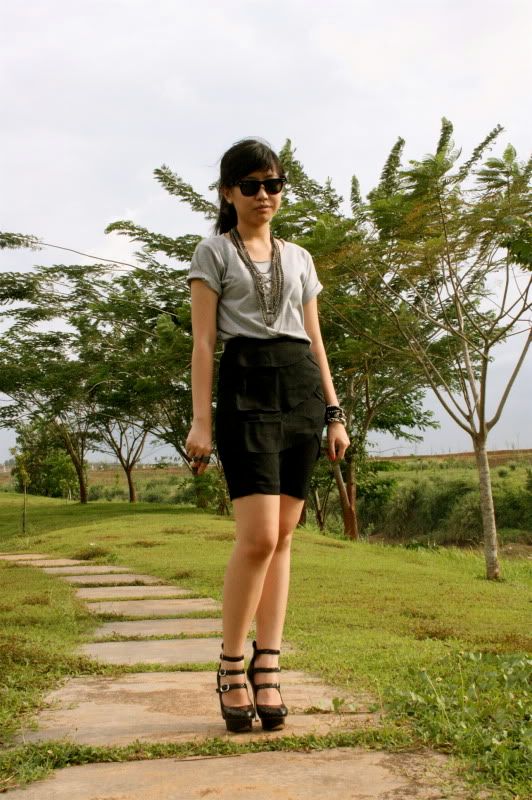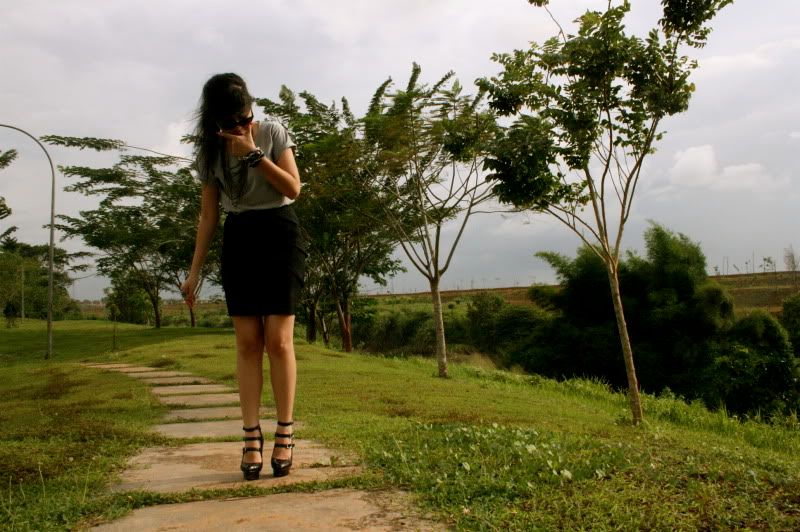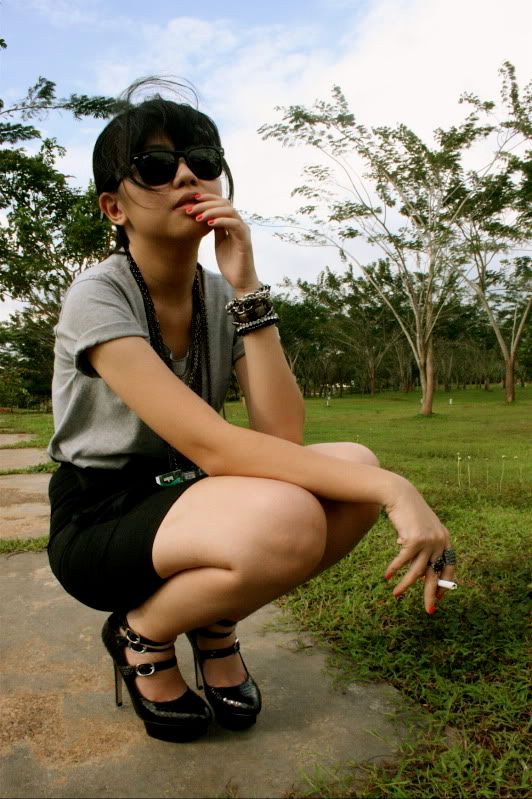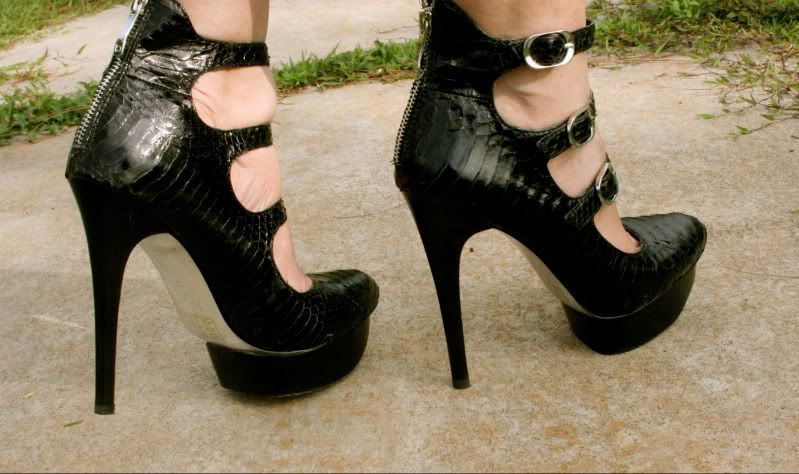 my fave grey tshirt. thrifted skirt. DIY layer necklace. assorted bracelets.
Forever 21
rings.
Bebe
platform pumps.
Ray Ban
wayfarer.
I've been wearing this grey tshirt, accessories and sexy pumps so many times. Call my look boring or whatever, but I feel naked without those favorite pieces of mine. This $2 tshirt could go with almost everything: mini skirt, pencil skirt, leather skirt, skinny pants, hotpants, etc. And I love how this skirt creates a sexy, classic, womanly look.
I constantly believe that every woman needs a perfect skirt that flatters their body, a pair of black towering stilettos, a little black dress, and of course, confidence. Without confidence, your perfect look would still have flaws. (Oh who am I talking to? Do I even have confidence? Na-ah.)
ps: I'm selling the exact same shoes, size 7, brand new without box. I bought the wrong size, I always wear size 8 for Bebe shoes because they run a bit smaller. Please check out
welovemonday
right now! :)
Read more...