Brighter than Sunshine
Ohhh how I miss you so much, lovely readers!! Sorry for damn late updates. Haven't got time to have my iBook repaired. :( I promise to myself to have it repaired around this week, or else I wouldn't be able to do my final assignments and yes, not to mention my work as well. How we cannot live without technology, right?


I finally got the chance to meet other Indonesian fashion blogger last week. It was really great. Enough said. :D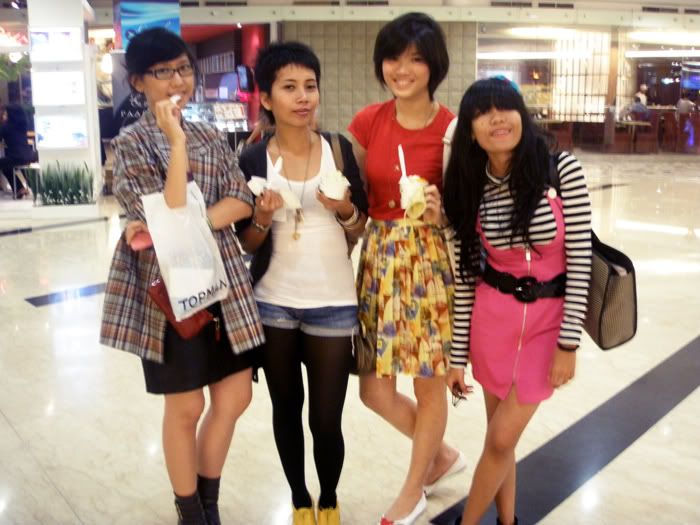 (left to right) Me.
Stainonmyredshoes
.
Sour Cherry
.
Myrrh Goldframe