You and Whose Army?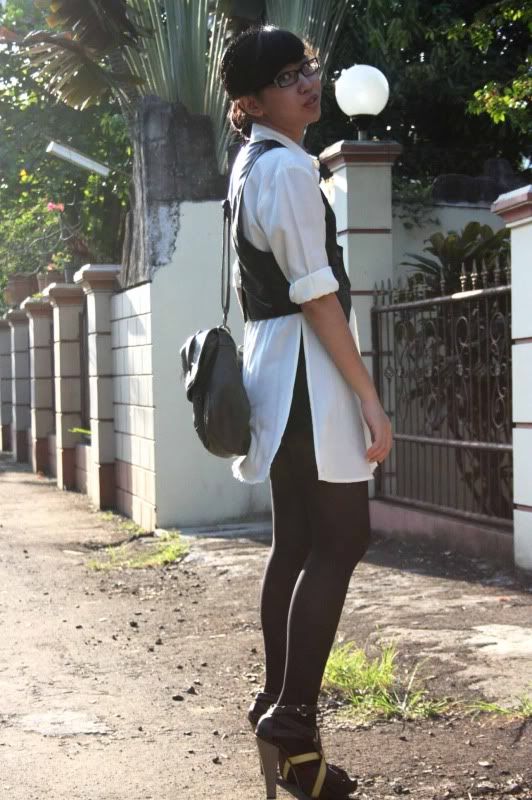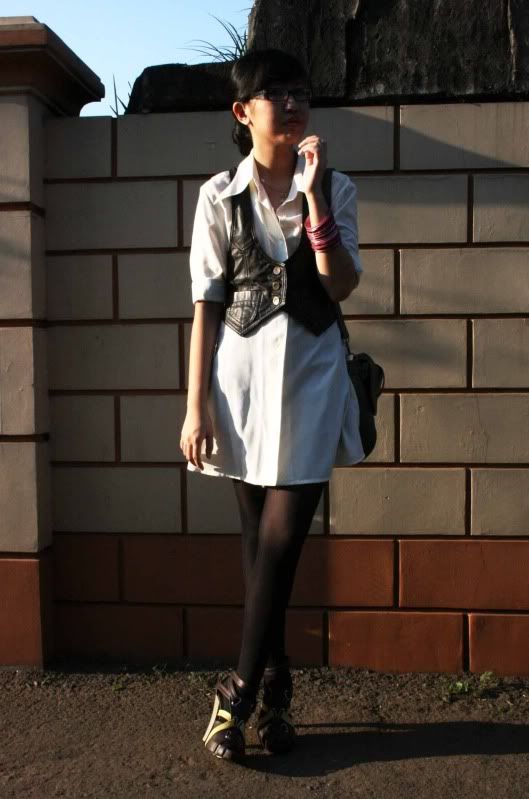 Mom's vintage shirt dress.
Mango
leather vest. Xsml platform shoes.
I bet most of you guys know four types of personality: Sanguine, Choleric, Phlegmatic, and Melancholic. (If you have never heard of it, just do google hehehe) I am a Phlegmatic. I collect old bills, random sketches or notes of mine, I love reminiscing things in the past, I correlate moments and songs so that when I listen to certain song it'd bring back certain memory. It's somewhat sick, sometimes, but well I just couldn't stop doing that. The worst thing is I am also a Melancholic so I could cry my ass off over certain memory when I listen to a certain song. LOL!! Blame it to Premenstrual Syndrome, perhaps?
So lovelies, what type of personality are you? :)